About US
The Chocolaterie has been making beautiful decadent chocolate since the summer of 2006. 
We are located in the oldest remaining building on Main Street in the beautiful Historic Downtown Duluth, Georgia. Our brick-and-mortar store is cozy and reminiscent of a traditional old-fashioned candy shop but with a decidedly modern twist. You can't miss us, just look for the giant 70 feet mural of "The Chocolate Lady" on the side of our store. Don't forget to snap a selfie with her!
We offer an assortment of beautifully decorated handmade, hand-painted chocolate truffles as well as handmade fudge, traditional chocolate goodies, and gourmet ice cream.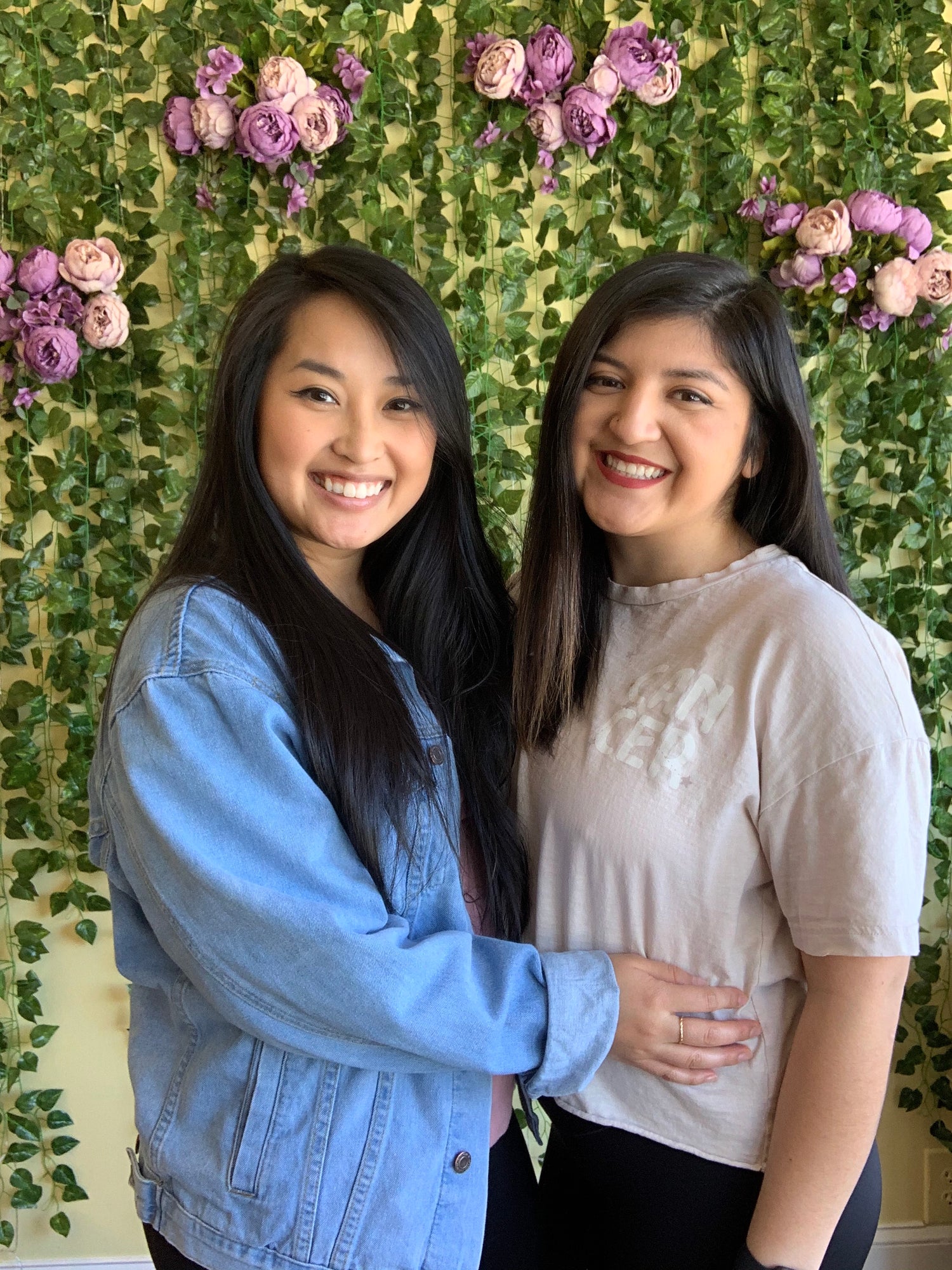 Meet Diana and Nancy
We are great friends who met here under the tutelage of the previous owners, Mike and Elizabeth. The Chocolaterie opened in 2008 in Cumming, GA and moved to our current location, on Main Street in downtown Duluth, GA in the historic former bank building, in 2016. In 2018, Mike and Elizabeth retired and we took over the store. We really love what we do! Who wouldn't want to be surrounded by chocolate?! You can find us here 6 days a week serving our fresh hand-made offerings with a smile. We can't wait to brighten your day, one chocolate at a time!